What is the Christian Educators Diversity Alliance?
The Christian Educators Diversity Alliance was created to help Christian schools create more equitable learning environments through understanding God's creation of diversity and His purpose with it.
Seeing the need for dialogue, training, and collaboration, Jenny Brady, Joel Hazard, and David Robinson created the Christian Educators Diversity Symposium in 2018 bringing together schools from across the nation to dive deep into a discussion of Biblical diversity, equity and inclusion. Through the symposium, training, consulting and speaking, the Christian Educators Diversity Alliance was created with the goal of walking alongside Christian schools and educators in diversity, equity and inclusion work.
Gender
"And God created man in His own image… male and female He created them."
Genesis 1:27, Matthews 19:4
Race
A sociological group of people who have similar and distinct physical characteristics.
Revelations 7:9
Age & Ability
Life begins with conception and life is valuable for the entire lifespan.
Psalms 139:13-14
Ability (academic and physical) is a person's design, talents and skills.
Exodus 35:30-36:1-2, Romans 12:3-8
Culture
Societal norms and common practices within a group for how they view and express life.
Revelations 7:9
Economic Status
Stewardship responsibility associated with the material wealth and possessions God provides to each person.
Mark 12:41-44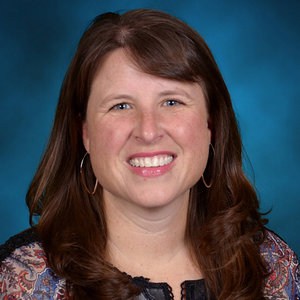 Jenny Brady brings a unique perspective to the diversity discussion. Jenny is currently serving as the Senior Director of Community Engagement at Legacy Christian Academy, a position created to express her passion for diversity while combining her personal experience growing up in Honduras. She holds a MS in Sociology and a BA in Spanish. In the educational realm, Jenny has worked as a teacher and administrator, and is on the Leadership Team at LCA. She is the co-creator of the Christian Educators Diversity Alliance and is a speaker, teacher, author and trainer on diversity for schools across the country.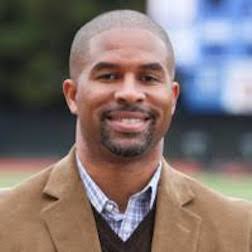 Joel Hazard is in his fifteenth year as a Christian educator. He currently serves as the Head of Upper School at Fort Bend Christian Academy in Sugar Land, Texas. Joel is a member of the Profound Gentlemen organization, a community of male educators of color providing a profound impact for boys of color. Joel has a Masters Degree in Educational Leadership, as well as, a Specialist Degree in Educational Leadership for Learning from Kennesaw State University. Joel has a heart and passion for school leadership and is a champion of diversity within the private school sector. His efforts focus on curriculum development, building a learning environment that is inclusive, racially literate, and socially and emotionally proficient in preparing students to thrive in the 21st century. Joel is married to his bride of fifteen years and has four children.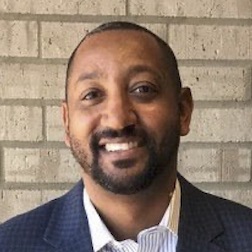 David Robinson has a BS in Bible from Baptist Bible College (Clarks Summit University) and has spent his entire professional career working in Christian education. This has helped shape his passion for cultivating an environment in which all students have access to a Christ-centered education, while feeling appreciated and celebrated. David helped found the Christian Educators Diversity Alliance. The organization's work centers around helping Christian schools develop a more diverse and inclusive environment. David is also a member of Profound Gentleman, a community that provides support to male educators of color around the country. Along with David's diversity and inclusion work, he continues to invest in young people through the world of athletics as a basketball and football coach.